Holland Fire Doors offer a large range of frame profiles to suit both fire rated and non-rated purposes.
Frames can be manufactured in stainless steel, galvanized sheet and zinc anneal. 
Holland Fire Doors products are tested and approved in accordance with the Australian Standards 1530 Part 4 1997 and British Standard 476 Part 22.
Fire Rated Glazing Systems
At Holland Fire Doors we offer a large selection of fire rated windows to complete fire rated glazing systems.
We offer a range of solid core doors made from many different "core" materials. These are block board, particle board and L.V.L.
Get the latest updates straight from the Fire Door Experts.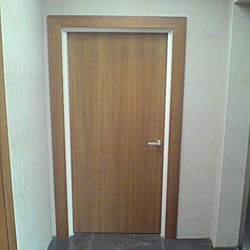 Holland Fire Doors offer a large range of frame profiles to suit both fire rated and non-rated door requirements. We manufacture our doors at our Minto premises and supply to the whole of Australia. Read more